Autumn in Zelhem, wandering through the green pine forest. Swaying pines invite me to stand still, look around, and experience the stillness. I hear some birds singing and feel the light breeze touching my skin while the first rays of sunlight appear.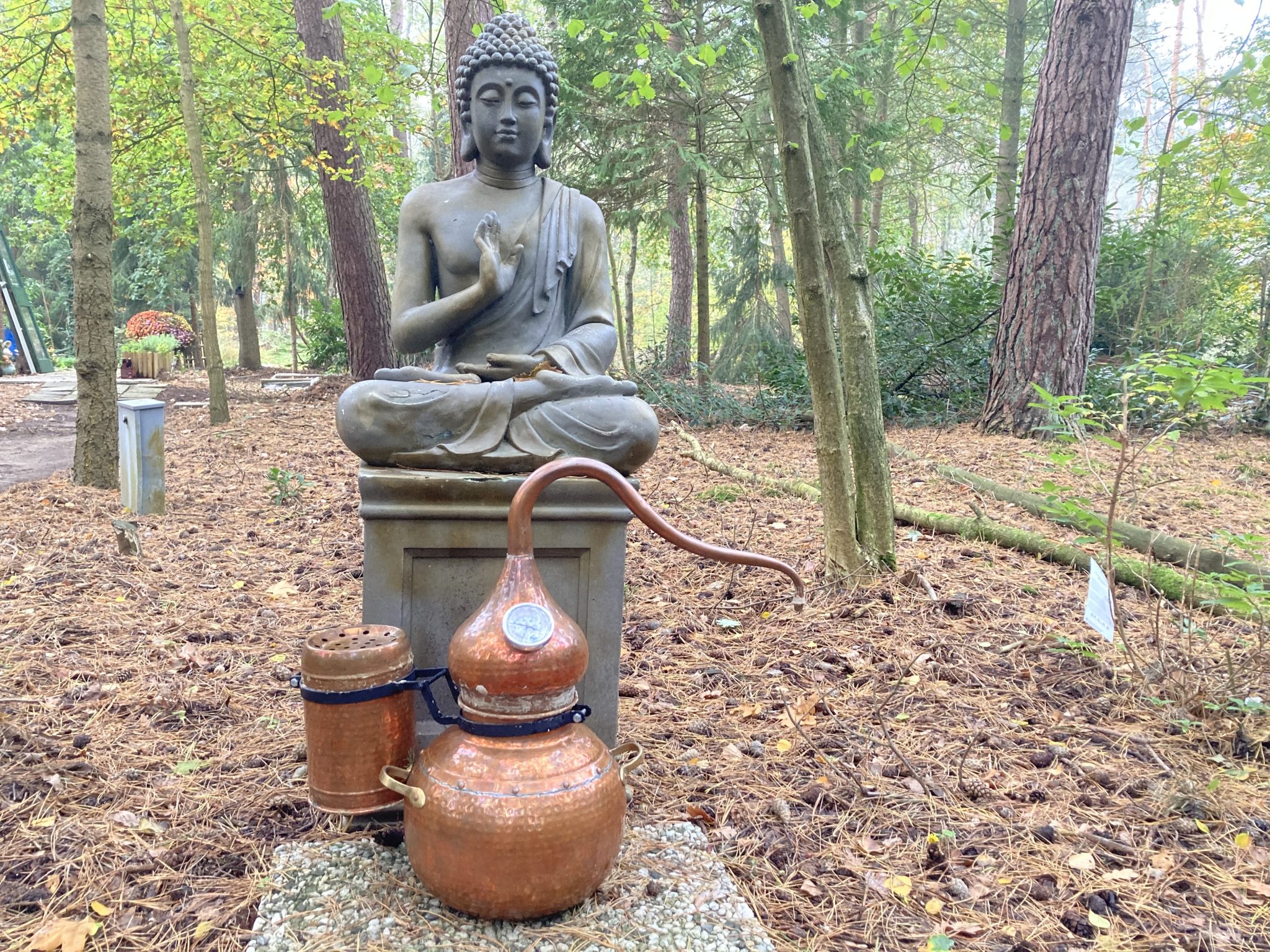 I rose really early this morning. This always happens when I feel connected to nature and know I'm going to harvest plant materials. I took my harvesting essentials and a big bottle of water... Well, I'm always out longer than I plan anyway... And I'm walking into the forest.
I carefully cut the branches and twigs to put in my distilling kettle later that morning. With attention and respect for nature I chose the plant material and the plant material chose me. Gratefully and silently I sat on a little wooden bench looking at the waving pines before I returned 'home'.
Today I carried out a 'combo distillation'. This means that I fill up both the 'belly' and the container of my copper distiller to distil with water and steam. After a few hours a wonderful fragrant pine hydrosol came out.
Scots Pine Hydrosol
As soon as I spray the pine hydrosol around me I return to the Zelhem forest. The freshness of the morning and the smell of raindrops on the sandy path enter my nose. The relaxed feeling I always have after a forest walk falls over me and creates a peaceful sensation deep inside. Whenever I need some relaxation I use this hydrosol and come back to that forest feeling.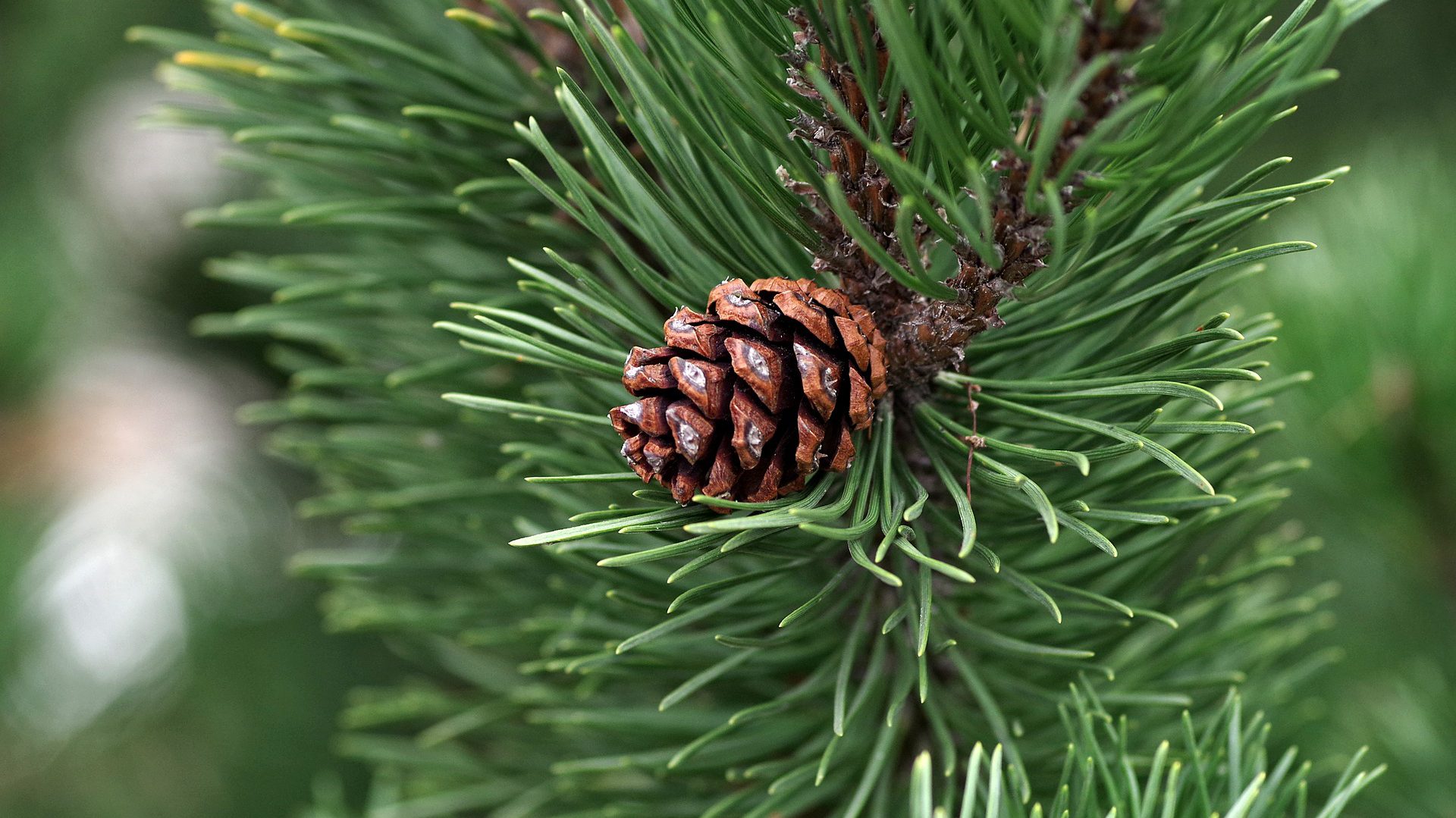 How can you use Scots Pine hydrosol?
For spraying around yourself or around a room to create a certain atmosphere
As a face toner for impure skin. Spray it on cleansed skin and let dry naturally
For 'forest bathing'. Just add a splash of hydrosol to your bath
As after shave care to refresh, disinfect and soothe the skin
To use instead of water when preparing a clay face mask
Want to enjoy the power of Mother Nature and experience this aroma expedition? Read more about it here.
With love, Joanne